Remodeling your home? Old wiring not cutting it anymore? We'll bring you up to date quickly and safely
Ensuring you have an experienced and trustworthy electrician perform your electrical service upgrade is vital not only for your finances and well-being today, but far into the future as well. Old or poorly upgraded wiring can cost big in the long run and increases the risk of electrical fire. You want your upgrades to be robust with minimal hassles or risks, and you don't want to have to do it all over again because of poor quality work.
But with Positive Electric at your side, you can be sure your upgraded system meets your needs, poses minimal risk, and stands the test of time. We've been one of Ohio's most trusted electrical service providers for years because we commit to honesty, integrity, and quality regardless of the size of the job. Whether you need a simple panel upgrade or a complete overhaul, our friendly and experienced electricians will go the extra mile to ensure your complete satisfaction.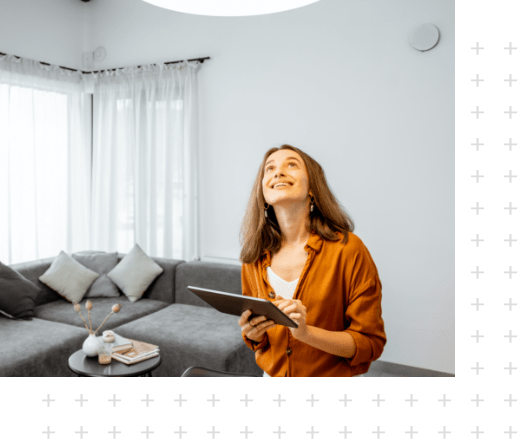 If you experience any of these, it's time to call Positive Electric for a service upgrade:
What our clients are saying
Explore All of Our Electrical and Lighting Solutions
Expert electrical system design for your home or workplace
Highly experienced electricians who get your installation or repair work done right the first time
Hot Tub Wiring and Lighting
Prompt, professional wiring and lighting installation for your hot tub, jacuzzi, or pool
Ceiling Fan Installations
We can install an energy-efficient ceiling fan, or repair your existing one
Whether you need to install, maintain, or repair your recess lighting, we can help
Enjoy better interior ambiance and increase your property's value
Enhance your property's curb appeal and security with durable lighting for your outdoor space