Commercial Electrical Services
Building a new workspace? Need an inspection or survey? Commercial systems need specialized services? We can deliver!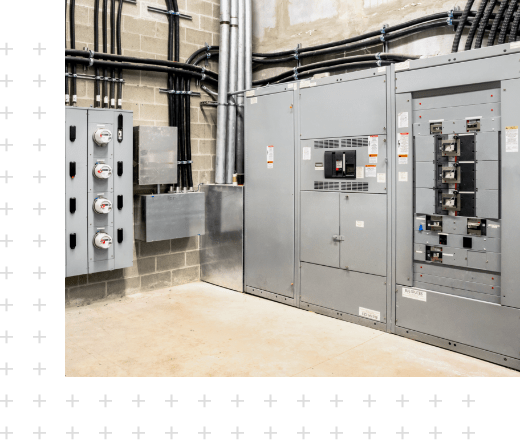 Quality Work for Commercial Businesses
In today's interconnected world, businesses of virtually every industry rely on electronic systems that utilize wiring and/or cabling in some way. If these systems are not installed, maintained, or inspected properly, you risk outages, accidents, and regulatory fines. All of these outcomes are expensive and bad for your reputation, so eliminate your risk by working with Positive Electric. Our experienced and qualified team of electricians treats all clients like our neighbors, so we'll take extra care to protect your livelihood.
Positive Electric provides a complete array of electrical services for commercial businesses in virtually every sector. We have experience installing, repairing, and troubleshooting electrical systems of all kinds, from custom lighting and POS systems to medical equipment and factory lines. Our veteran electricians also offer inspection services to minimize risk and provide peace of mind. With Positive Electric, you can rest assured your business's electrical needs are in expert hands.
What We Do for Businesses
See the quality of our work for yourself